---
FATE Risk Report
Overview
Our quantitative data points are meant to provide a high-level understanding of factors in equity risk models for Fate Therapeutics Inc. Portfolio managers use these models to forecast risk, optimize portfolios and review performance.
We show how FATE stock compares to 2,000+ US-based stocks, and to peers in the Health Technology sector and Biotechnology industry.
Please do not consider this data as investment advice. Data is downloaded from sources we deem reliable, but errors may occur.
Company Info
Business Description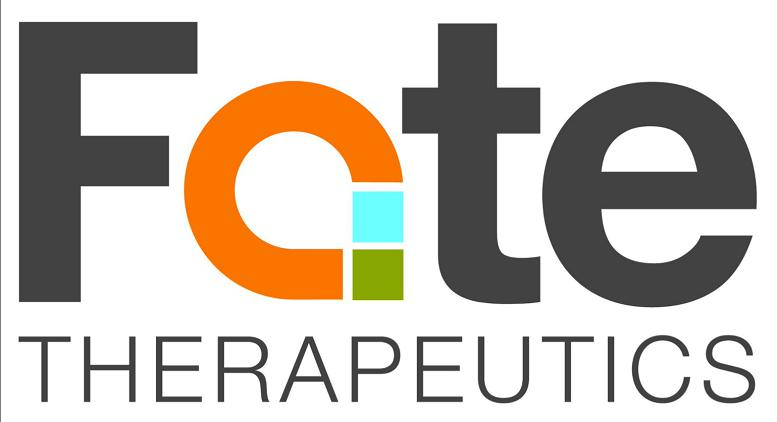 Fate Therapeutics, Inc. engages in the development of programmed cellular immunotherapies for cancer and immune disorder. Its pipeline of products include immuno-ocology candidates and immuno-regulation candidates. The company was founded by Philip Beachy, Sheng Ding, Rudolf Jaenisch, Randall T. Moon, Michael Rudnicki, David Scadden, Leonard Zon, Alexander Rives, Scott Wolchko, and John D. Mendlein on April 27, 2007 and is headquartered in San Diego, CA.
Identity
Symbol: FATE
FactorPad FPID: f24wjp
SEC CIK: 0001434316
Share Class FIGI: BBG001T888S2
Location: San Diego, CA US
Employees: 178
Sector and Industry
Sector: Health Technology
Industry: Biotechnology
SIC Code: 2836
Share Data
Shares and Float
Shares Outstanding: 83,873,400
Shares Trading: 81,130,320
Percent Trading: 96.7 %
Earnings and Dividends
Trailing 12-month earnings: -1.57
Next earnings date: 2020-08-05
Dividends in last 12 months: None
Ex-dividend date: None
Market Risk Measures
Many of the following risk metrics are standardized and transformed into quantitative factors in institutional-level risk models.
Rankings below represent percentiles from 1 to 100, with 1 being the lowest rating of risk.
Systematic Risk
Stocks with higher beta exhibit higher sensitivity to the ups and downs in the market. (↑↑)
Beta: 1.35 | All: 72 | Sector: 92 | Industry: 84
Company Size
Stocks with higher market capitalization often have lower risk. (↑↓)
Market Capitalization: $2,622,721,218 | All: 57 | Sector: 58 | Industry: 55
Trading Liquidity
Higher average daily dollar volume over the past 30 days implies lower liquidity risk. (↑↓)
Daily Dollar Volume: $25,590,275 | All: 56 | Sector: 63 | Industry: 62
Price Momentum
Higher price momentum stocks, aka recent winners, equate to lower risk for many investors. (↑↓)
Stock Price Change (1-Year): 46.46% | All: 10 | Sector: 21 | Industry: 27
Financial Risk Measures
Style risk factors often include measures of profitability and payout levels.
Earnings Yield
Companies with higher earnings generally provide lower risk. (↑↓)
Earnings Yield (E/P): -5.03% | All: 86 | Sector: 72 | Industry: 49
Dividend Yield
Companies with higher dividend yields, if sustaintable, are perceived to have lower risk. (↑↓)
Dividend Yield (D/P): 0% | All: 84 | Sector: 61 | Industry: 54