Resources for FinTech Professionals
Learn to code finance, data analysis & webdev projects
relevant open-source software like Linux and Python
web-based tutorials with companion YouTube videos
investment modeling with Excel, Python and public APIs
How does it work?
go at your own pace
challenge yourself with projects, code examples & quizzes
no sign-up, no ads, no cookies
... because technical skills are today's differentiators.
---
253 videos | 40+ hours | 2,415 web pages | 7,364 subscribers | 802,493 video views
---
Welcome to FactorPad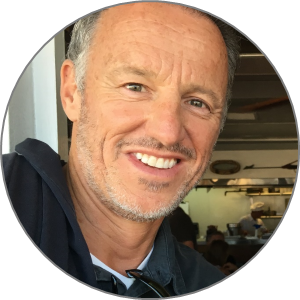 I'm Paul and you found my educational website and passion project.
Started simply as a way to learn how to code, in 2016, I began publishing investment modeling videos on YouTube with companion transcripts here. Next came a small finance glossary and a tutorial series on 100 Linux commands.
This site certainly isn't glamorous or perfect, but every line of HTML, CSS, and JavaScript here, plus the videos on YouTube, were created by me alone from books and sources found online.
Without templates like WordPress or Bootstrap, instead it uses upstream core languages so I can bring this knowledge, and greater control, to you.
To manage 2000+ pages, I wrote a custom content management system in Python using json and Jinja2 modules. The Stock Risk data was built with Python's json, requests, pandas and numpy modules with data provided by IEX Cloud.
Along the way, every web publisher must learn search engine optimization and offer a search application, so I developed a highly-regarded tutorial series and reference on Apache Solr and plan to bring a search tool and learnings to you in 2021.
Always sign-up-free and new with version 3, this is now an ad-free and cookie-free website. Besides improving focus, this helps to protect your privacy from overreach by big creepy technology companies who seem to think they own the Internet.
This green-friendly site, hosted by a carbon-neutral provider, is fast because it is unclogged from third-party code and large bandwidth-intensive graphics files.
To pay the bills, I help professionals design, build and automate institutional-level investment processes, embracing open-source software and publicly available datasets. Here and on YouTube, I show motivated and technically-minded learners how to do the same.
Welcome to the world of strings-free learning. I hope you find a nugget of value here.
Published: February 14, 2021
p.s. My mission is to improve coding skills and the financial acumen of anyone who tries, regardless of wealth. If you are one of the fortunate who can enhance the speed of this goal then referrals, hyperlinks and tips are greatly appreciated.
---
The Audience
A driving force and something I've reiterated to my Finance students at CalPoly's Orfalea Business School, is that a move to the next level requires knowledge of how to process and analyze big data. Frankly, toying around in Excel these days isn't going to do it.
Those who find value here are either trained or aspire to be in the following groups.
Group A - Finance

portfolio managers
financial engineers
quants
financial risk managers
economists
investment modelers

Group B - Technology

STEM students
programmers
data scientists
webmasters
back-end engineers
front-end developers
Educational resources found here provide a bridge for individuals with formal training in Group A to learn skills previously mastered by Group B, and vice versa.
The combination of the two is extremely valuable, particularly as the two industries collide to form FinTech. Opportunity is everywhere.
---
What Can You Learn Here?
The technologies below are either covered thoroughly here, or will be expanded over time.
Finance: Financial Model Building, Risk Management, Statistics, Portfolio Theory, Excel, Python.
Technology: Linux, Python, Vim, Apache Solr, JavaScript, HTML, CSS.
---
How Does It Work?
Pick what works for you. Video, text, or both.
Video Tutorials
Hosted on YouTube, many videos are 4-7 minute summaries while others resemble college courses and last 20-30 minutes.
I minimize mathematical notation and focus on concepts so learning is accessible for everyone.
How to find expected return on a stock using CAPM (17:40)
To receive updates, subscribe at YouTube, follow @factorpad on Twitter and join the no-spam email list.
Video Scripts
All web pages follow a consistent format with full transcripts and code examples.
This is how we show code inline, whatis man.
Code windows look like this.
$ echo "make up words" > ../ridiculouslylongfilename.txt $ ln -s ../ridiculouslylongfilename.txt video21.txt $ _
From Linux Essentials, video 21:
Linux ln Command Summary with Examples (03:57)
Star System
Educational content is rated by difficulty level so you can prioritize your learning.
Beginner
Intermediate
Advanced
Quizzes
Reinforce what you learn with quizzes (click box for answer).
Which noted scholar in behavioral finance explained synthetic CDOs with Selena Gomez in a cameo for the film The Big Short (2015)? | Daniel Kahneman, Robert Shiller or Richard Thaler?

Richard Thaler
In a Sentence
Have fun with the Glossary. Here's the term Minimum Variance Portfolio used in a sentence and overheard at the college lecture.
Doc: For investors who follow MPT, there's an ETF that runs MVO and manages a Minimum Variance Portfolio, or MVP.
Leo: OMG.
Toolsets
---
What About Data?
Common Stock Dataset
I publish stock risk measures for 2,000 US-traded stocks monthly, ranked across all stocks, then by sector and industry.
These risk measures are common across institutional-level risk models and are used for risk budgeting, portfolio optimization and performance attribution... all favorite topics at FactorPad.
---
What's Next?
What's next for me is to finish the last three tutorials in Quant 101, advance the stocks dataset and create a search tool to make content easier to find.
What's next for you? Now that you have website navigation mastered, what interests you?