---
ROIC Risk Report
Overview
Our quantitative data points are meant to provide a high-level understanding of factors in equity risk models for Retail Opportunity Investmen. Portfolio managers use these models to forecast risk, optimize portfolios and review performance.
We show how ROIC stock compares to 2,000+ US-based stocks, and to peers in the Finance and Insurance sector and Other Financial Vehicles industry.
Please do not consider this data as investment advice. Data is downloaded from sources we deem reliable, but errors may occur.
Company Info
Business Description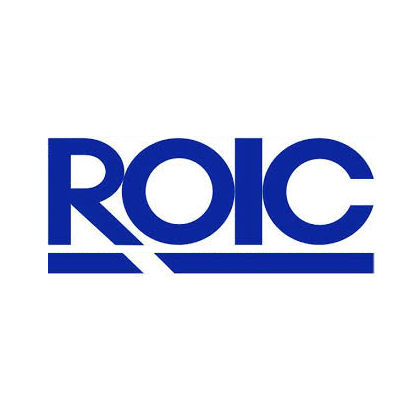 Retail Opportunity Investments Corp. (NASDAQ: ROIC), is a fully-integrated,self-managed real estate investment trust (REIT) that specializes in the acquisition, ownership and management of grocery-anchored shopping centers located in densely-populated, metropolitan markets across the West Coast. As of September 30, 2020, ROIC owned 88 shopping centers encompassing approximately 10.1 million square feet. ROIC is the largest publicly-traded,grocery-anchored shopping center REIT focused exclusively on the West Coast. ROIC is a member of the S&P SmallCap 600 Index and has investment-grade corporate debt ratings from Moody's Investor Services, Standard & Poor's, and Fitch Ratings, Inc.
Identity
Symbol: ROIC
FactorPad FPID: f46sdt
SEC CIK: 0001407623
Share Class FIGI: BBG001T0CM94
Location: None, None None
Web: www.roireit.net
Sector and Industry
Sector: Finance and Insurance
Industry: Other Financial Vehicles
SIC Code: 6798
Share Data
Shares
Shares Outstanding: 118,777,713
Earnings and Dividends
Trailing 12-month earnings: 0.22
Next earnings date: 2021-07-28
Dividend yield in last 12 months: 0.22%
Ex-dividend date: 2021-06-17
Market Risk Measures
Many of the following risk metrics are standardized and transformed into quantitative factors in institutional-level risk models.
Rankings below represent percentiles from 1 to 100, with 1 being the lowest rating of risk.
Systematic Risk
Stocks with higher beta exhibit higher sensitivity to the ups and downs in the market. (↑↑)
Beta: 0.97 | All: 49 | Sector: 60 | Industry: 60
Company Size
Stocks with higher market capitalization often have lower risk. (↑↓)
Market Capitalization: $2,114,243,291 | All: 73 | Sector: 67 | Industry: 71
Trading Liquidity
Higher average daily dollar volume over the past 30 days implies lower liquidity risk. (↑↓)
Daily Dollar Volume: $17,340,807 | All: 69 | Sector: 62 | Industry: 76
Price Momentum
Higher price momentum stocks, aka recent winners, equate to lower risk for many investors. (↑↓)
Stock Price Change (1-Year): 61.58% | All: 42 | Sector: 48 | Industry: 34
Financial Risk Measures
Style risk factors often include measures of profitability and payout levels.
Earnings Yield
Companies with higher earnings generally provide lower risk. (↑↓)
Earnings Yield (E/P): 1.3% | All: 68 | Sector: 85 | Industry: 61
Dividend Yield
Companies with higher dividend yields, if sustaintable, are perceived to have lower risk. (↑↓)
Dividend Yield (D/P): 1.23% | All: 41 | Sector: 75 | Industry: 86
---
ROIC stock risk
RETAIL OPPORTUNITY INVESTMEN stock beta
ROIC risk report
ROIC f46sdt
ROIC risk analysis
ROIC volatility
RETAIL OPPORTUNITY INVESTMEN credit risk
ROIC liquidity risk
ROIC leverage
ROIC valuation
ROIC systematic risk
ROIC specific risk
RETAIL OPPORTUNITY INVESTMEN volatility
ROIC analysis
ROIC financial ratio