---
STRL Risk Report
Overview
Our quantitative data points are meant to provide a high-level understanding of factors in equity risk models for Sterling Construction Co. Portfolio managers use these models to forecast risk, optimize portfolios and review performance.
We show how STRL stock compares to 2,000+ US-based stocks, and to peers in the Construction sector and Water and Sewer Line and Related Structures Construction industry.
Please do not consider this data as investment advice. Data is downloaded from sources we deem reliable, but errors may occur.
Company Info
Business Description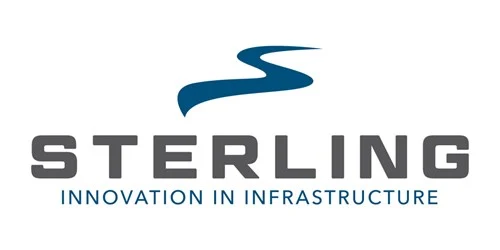 Sterling Construction Company, a Delaware corporation, is a construction company that has been involved in the construction industry since its founding in 1955. The Company operates through a variety of subsidiaries within three segments specializing in Heavy Civil, Specialty Services, and Residential projects in the United States (the "U.S."), primarily across the southern U.S., the Rocky Mountain States, California and Hawaii, as well as other areas with strategic construction opportunities. Heavy Civil includes infrastructure and rehabilitation projects for highways, roads, bridges, airfields, ports, light rail, water, wastewater and storm drainage systems. Specialty Services projects include construction site excavation and drainage, drilling and blasting for excavation, foundations for multi-family homes, parking structures and other commercial concrete projects. Residential projects include concrete foundations for single-family homes.
Identity
Symbol: STRL
FactorPad FPID: f79pvx
SEC CIK: 0000874238
Share Class FIGI: BBG001SC9C40
Location: The Woodlands, Texas US
Web: www.strlco.com
Sector and Industry
Sector: Construction
Industry: Water and Sewer Line and Related Structures Construction
SIC Code: 1623
Share Data
Shares
Shares Outstanding: 28,764,381
Earnings and Dividends
Trailing 12-month earnings: 1.8
Next earnings date: 2021-11-01
Dividend yield in last 12 months: 0%
Ex-dividend date:
Market Risk Measures
Many of the following risk metrics are standardized and transformed into quantitative factors in institutional-level risk models.
Rankings below represent percentiles from 1 to 100, with 1 being the lowest rating of risk.
Systematic Risk
Stocks with higher beta exhibit higher sensitivity to the ups and downs in the market. (↑↑)
Beta: 1.38 | All: 79 | Sector: 63 | Industry: 63
Company Size
Stocks with higher market capitalization often have lower risk. (↑↓)
Market Capitalization: $660,717,832 | All: 96 | Sector: 98 | Industry: 100
Trading Liquidity
Higher average daily dollar volume over the past 30 days implies lower liquidity risk. (↑↓)
Daily Dollar Volume: $3,909,896 | All: 93 | Sector: 92 | Industry: 88
Price Momentum
Higher price momentum stocks, aka recent winners, equate to lower risk for many investors. (↑↓)
Stock Price Change (1-Year): 63.72% | All: 33 | Sector: 29 | Industry: 63
Financial Risk Measures
Style risk factors often include measures of profitability and payout levels.
Earnings Yield
Companies with higher earnings generally provide lower risk. (↑↓)
Earnings Yield (E/P): 7.81% | All: 22 | Sector: 55 | Industry: 25
Dividend Yield
Companies with higher dividend yields, if sustaintable, are perceived to have lower risk. (↑↓)
Dividend Yield (D/P): 0% | All: 81 | Sector: 78 | Industry: 75
---
STRL stock risk
STERLING CONSTRUCTION CO stock beta
STRL risk report
STRL f79pvx
STRL risk analysis
STRL volatility
STERLING CONSTRUCTION CO credit risk
STRL liquidity risk
STRL leverage
STRL valuation
STRL systematic risk
STRL specific risk
STERLING CONSTRUCTION CO volatility
STRL analysis
STRL financial ratio